Hi, folks.  It's Laura from Behind the Hedgerow back for another chat.
We all want our handmade clothes (well, all clothes for that matter) to be as useful and versatile as possible.  Today I'm here to illustrate an example of how you can make a summer garment perfectly acceptable for winter wear.
My personal approach to such matters can be summed up in two words: layering and knitwear.  I know, there is nothing radical or particularly genius about this statement – if you add more layers of clothing to your body you will be warmer; and if those layers happen to be lush knitwear then you'll be warmer still.  But, sometimes it's nice to be reminded of the simple ideas, right?!
For this example I chose one of my daughter's favourite handmade dresses – and one that many of you have probably sewn, or at least heard of – Made by Rae's Geranium Dress (I got so carried away with this pattern that I once made four of them back to back!)
This is how the dress looked directly after sewing it – in the early Spring.
Surprisingly the dress still fits (just) so it remains in full wardrobe rotation.  In the damp and cold Belgian days, however,  it can't be worn like this.  Instead, I've been using the dress as the base and having lots of fun adding layers.  First a long sleeved tee underneath…
…then a sweater on top…
…and let's not forget the hat and scarf.
Now all that remains is adding a coat and she's ready to face winter in style.
Styling for summer is a much easier prospect – sandals, a silky, floaty scarf and away you go.
With this example in mind, here are my top tips for choosing patterns, fabric and colours that will help you create pieces for multiple seasons.
FIT.  Once sewn, will you be able to layer something under or over this garment for added warmth?  You could also consider going up a size to ensure a roomy fit for layering.
FABRIC WEIGHT.  A fine cotton voile or lawn may not be the best fabric choice here.  Think medium weight.  I find that a good quality quilting-weight cotton, or even a linen-cotton blend, is the most versatile fabric.  It's light and breezy enough for summer but has enough structure to stand up to layering for winter.
COLOUR.  Of course there is no right or wrong here – you can sew with whatever colours you like, for whatever time of year you like, but, for me, if I plan to use a garment for both seasons I will at least bear that in mind when making my fabric choice.  Here are two colour palettes I love – they each have lots of neutrals with fun bursts of colour that would work equally well in both seasons.
FABRIC DESIGN.  Think about how your fabric choice can be paired with other existing items?  I love textures and mixing various solids, prints, stripes, etc but one has to be a wee bit careful not to go overboard.  How far you go is very much a matter of personal taste (and I fully appreciate that my winter ensemble might be a bit too much for some 🙂 ).  All I would suggest is that you play around with various colours, patterns and textures and see what works for you.
PATTERNS.  With the right choice of fabric and added layers, many apparently summer patterns would work well for winter.  Here are some that I have my eye on.
Figgy's Celestial pullover – when made with a heavier-weight knit this would be ideal on top of long sleeved tees or even thin sweaters.
Oliver+s sailboat top, skirt and pants – I would love to make these pants in a luscious, rich velvet paired with tights and chunky socks.  And this pattern is unisex!
Go To Leggings – always useful to have in your child's wardrobe.  You can layer them under pretty much anything.
Small Fry Skinny Jeans by Titchy Threads – because of their skinny fit, you can layer these with lots of chunky knitwear on top and the whole look will be sleek and stylish without being too heavy.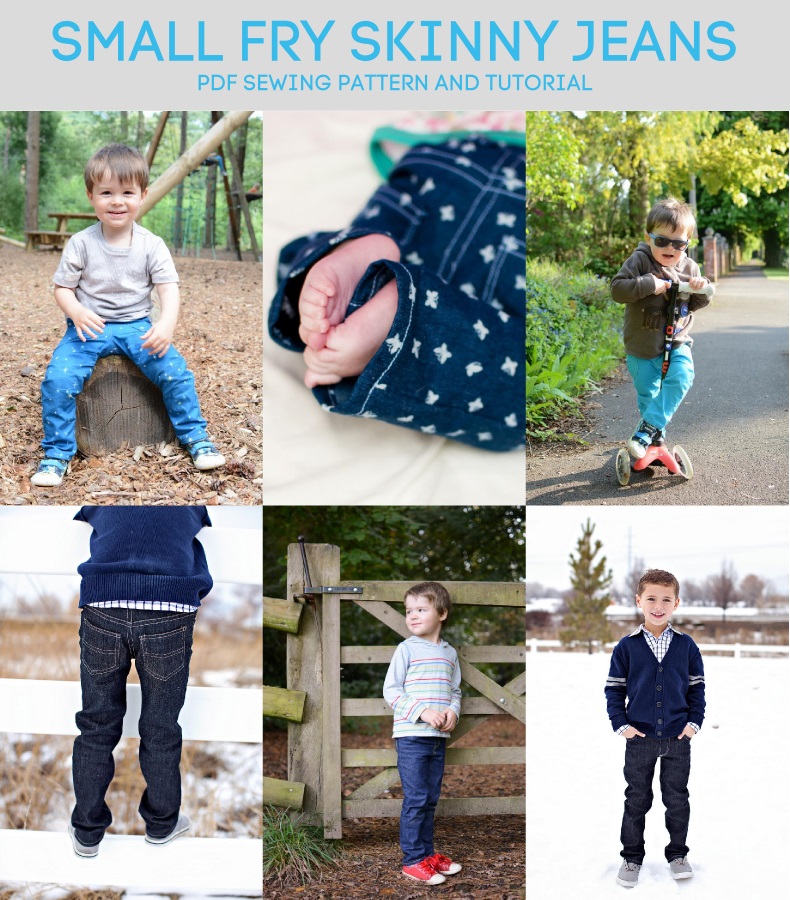 The Norah Dress by Welcome to the Mouse House – this dress is full of options (including instructions for sewing with knits).  Make it dress or tunic length.  I would love to sew it with the peter pan collar and layer it with a sweet sweater, with just the collar poking out.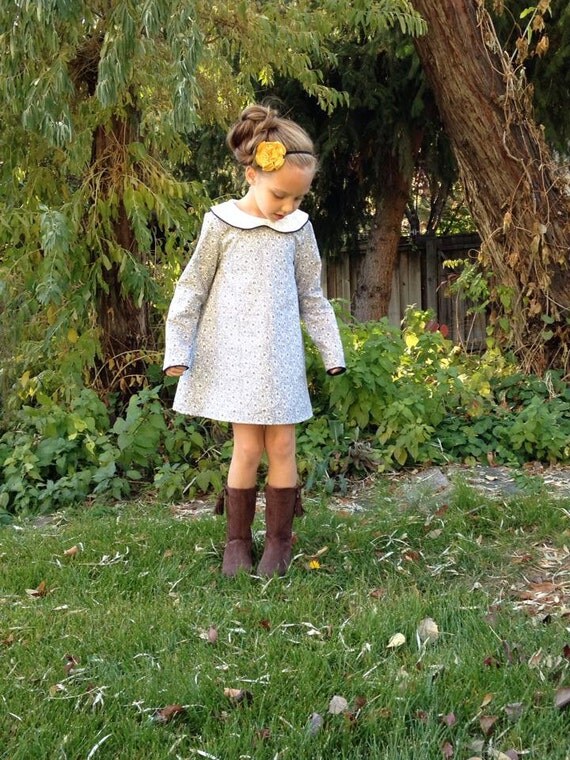 CONCLUSION
So, what will you sew for KCW?  While trying to decide, don't automatically disregard those summer sewing patterns you might have lurking in your stash.  Take a look again and, with these tips, see if you can make them work for winter.  If you do, there's an added bonus – you'll be one step ahead on your summer sewing!
But, if all of this gets too much to take in just wrap your little one in a big, warm quilt and away they go!
Thanks to you all for reading and Meg, thanks for having me.  I've already started cutting some fabric for KCW!  It's getting close now.
Laura x