Hi there KCW readers and happy new year!  I'm Laura from Behind the Hedgerow and I'm here to share with you some of my plans for this season's KCW.
I usually make my plans while sitting in my little corner of Belgium and share them only with my cat and dog…or I would if I had a cat and dog.  In other words, I normally share them with me, myself and I so, to be here with other awesome, like-minded sewists is a real treat!  I hope you find at least a smidgen of inspiration – and I'd love to hear what you have planned.
For me, this season's KCW is all about black and white.
I love colour and, in the past, I have been quite an impulsive sewist.  Like a magpie, I would make whatever caught my eye without much regard for practicality or versatility.
As I become more experienced and sew more than just the occasional party dress, I try to make garments that can be true wardrobe staples.  For me, black and white (or close to it) is the most versatile colour scheme – perfect to pair with all those existing colourful items.  There are so many prints, textures and patterns that can be layered beautifully with black and white as the base.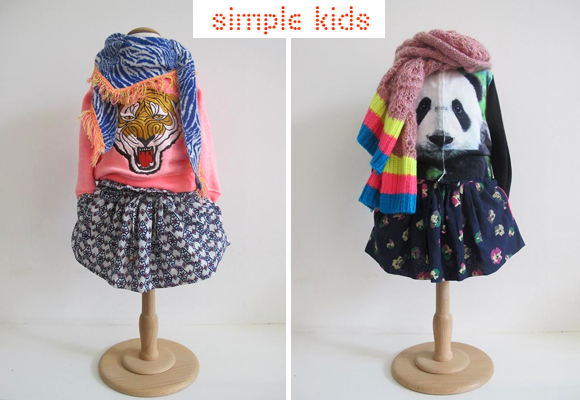 This isn't only true for clothing.  While indulging in the new series of Sherlock (if you haven't seen it, drop your sewing, close your laptop and start watching NOW!), I was struck by how wonderfully the stark black and white wallpaper melds with all the other colours and textures of the room.
I want to achieve a similar effect with the clothes I sew for KCW.  In particular, I have my eye on these gorgeous fabrics.
1.  Timeless Treasures: Sketch: Whiteblack.  2.  Heather Moore: Up Up and Away: Dark Red.  3. Lizzy House: Constellations: Moon Phase.  4. Robert Kaufman: Typewrites in Vintage.  5. Michael Miller: Stitch Floral Circle: Black.  6. Stretch Rayon Jersey Knit Stripes.  7. Petit Pan: Cotton Mikko Blanc.  8. Like a Dandy: Atelier Brunette.  9. Anna Ka Bazaar: Fabric Collin.
1. Chevron Wool Heavy Coat Weight.  2. Kokka: Echino Decoro Animal Frame.  3. Kokka: Animal Friends: Pink.  4. Nani Iro: Spots.  5. Kokka: Echino: Planes.  6. Japanese Fabric French Terry Knit.  7. Liberty Print: Rossmore Needlecord: Jack and Charlie.  8. Michael Miller: Mod Cameras.  9. Michael Miller: Flight.
With all of this lovely fabric – full of patterns and textures – what will I actually make??  Well, I want to keep it simple – stick to staples and items good for layering.  I also want these items to be worn so I'm choosing patterns that are tried and true, that I know I can sew successfully and that will fit.  At the moment I'm still not completely decided but I'm fairly certain some of these patterns will be put to use:
And, if there's time (ha!) I'd also like to design a few of my own items.  In particular:
So there you have it!  Like most KCWs it's easy to get carried away with what can be achieved in one week.  Let's see how these actually get played out!  Best laid plans and all of that…
Thanks so much for reading.  I'd love to hear your plans and maybe see you over at Behind the Hedgerow.  Thanks for having me, Meg.
Laura x
PS – I have three kids – one girl, two boys.  I feel a little guilty only planning for girl sewing – I know how hard it is to find great patterns and fabric for boys.  You can check out my Top Ten list of sewing resources for boys if you're in need of some inspiration in that department.