Hi again, it's Lisa from Mabey She Made It! I'm glad we get the chance to share some mistakes and lessons with you. It's so easy to believe that great sewists sew perfect garments every time, but the truth is that we never stop making mistakes, but hopefully we learn from them.
There are no end to the number of mistakes I make in any given day. Sometimes it's frustrating to think about all the time and energy I use up because of simple mess ups or oversights. But the thing that makes me hopeful is all the things I'm learning from my mistakes. (Like never leaving a seam ripper laying around or the dress you just finished might end up in shreds.)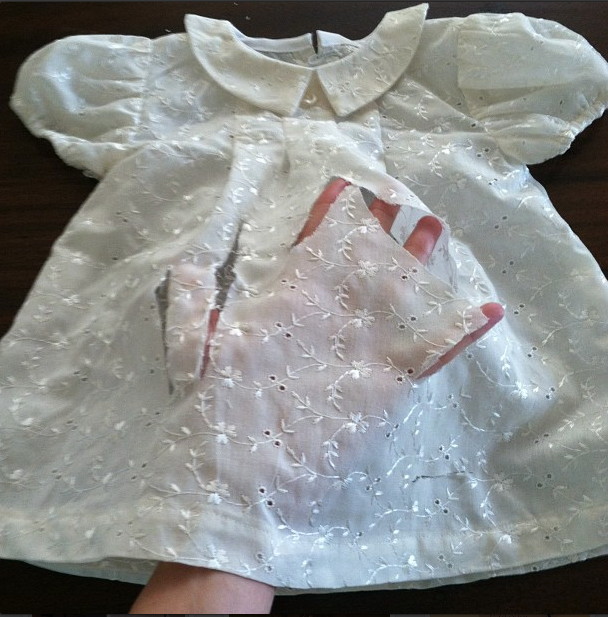 You see, I have to believe that mistakes are really opportunities. A chance to rethink, try again, and learn to do things a little better.
I've been sewing for about 5 years now, and I've learned everything I know from trial and error. And by that, I mean a lot of error. The first project I worked on was putting a binding on a quilt my mom and I tied. She was helping me pin and showing me what to do, and I was amazed at the sense of accomplishment I felt. There's a spot on that blanket where I totally missed the binding on the back side. It's a small spot, but it's there. And although I've thought about fixing it many times in these five years, I can't help but love that it's not perfect. It was a learning experience and my first project.
After that I started experimenting with different kinds of fabric and projects, but I'd use fabric I found in the remnant bins or had been given by friends. My thought was that I wouldn't learn unless I was willing to try and (most likely) fail. But at least I hadn't invested a lot of money into the learning process.
And I did learn. A lot of the clothing I created at first are long gone–I couldn't look at them or wear them without seeing the poor quality and crooked seams after a while. But all the lessons I learned from those misshapen garments are with me still and have helped me become a better seamstress.
Mistakes are also a great way to get you thinking creatively. When I was sewing for my first Kids Clothes Week, I was cutting a cute little dress out, and all of the sudden I realized I'd cut the tunic length not the dress length for the front. I was so sad! But then I had a lightbulb moment and realized I could use that miscut piece to add extra detail to the dress. I cut an extra band for the back and front panels, and added some piping to the seam to really make that "mistake" shine. It's something I find over and over again in my sewing. One misstep leads to problem solving and brainstorming.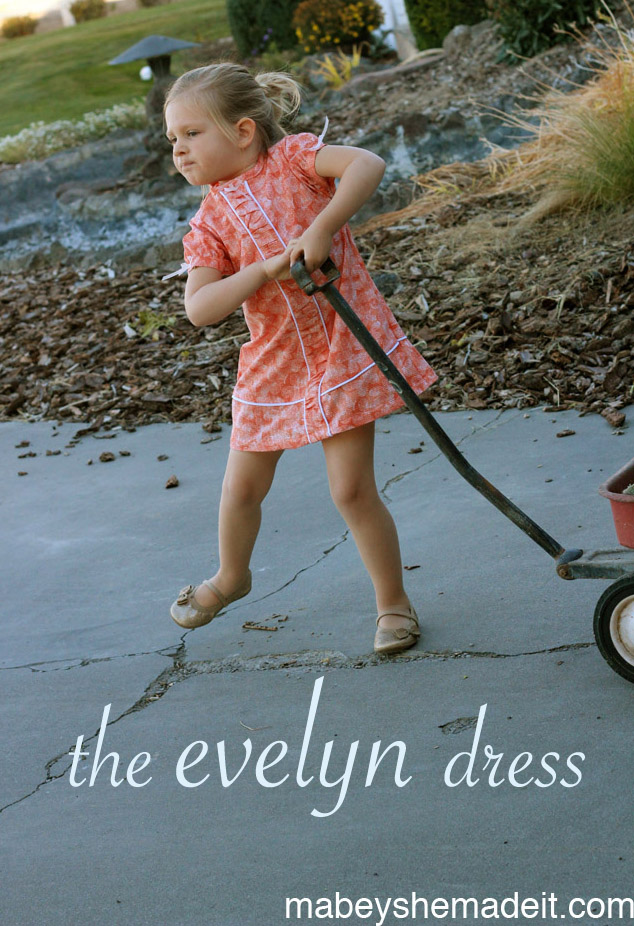 It has also led me to being more brave about creating my own alterations to patterns. I was creating an upcycled dress, and out of necessity (there wasn't enough fabric to make the first dress completely, I mashed a couple of patterns together and it's probably one of my favorites ever.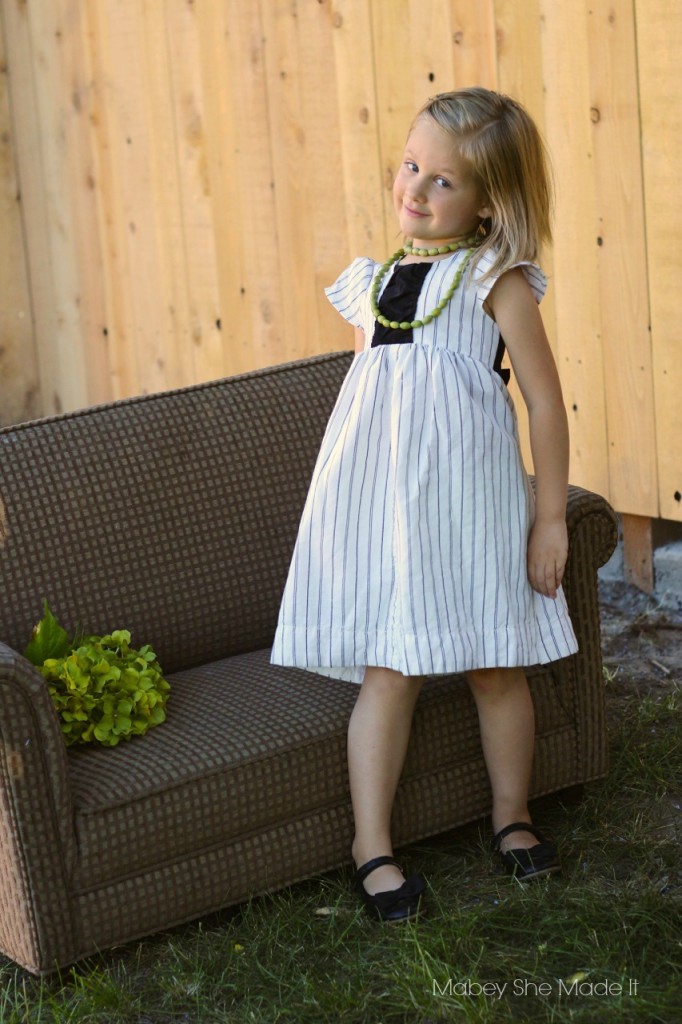 So much so that I created another just like it and I'm positive I'll continue making this same creation. But it wouldn't have happened if I wasn't willing to make a mistake, problem solve, and figure out my own style and creative process.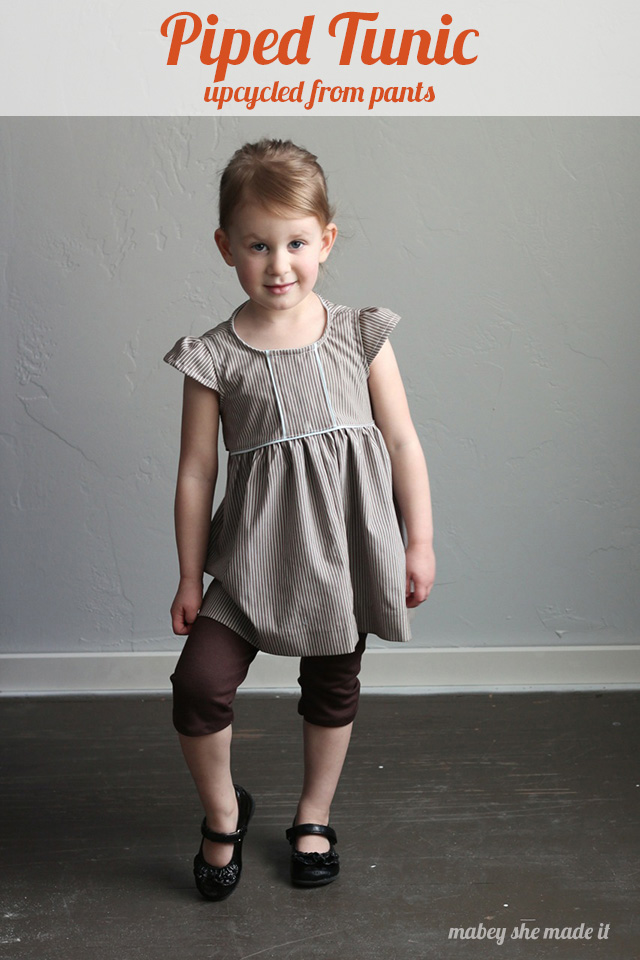 So I'm grateful for mistakes. For the lessons they teach, for the opportunities they provide, and for the fact that my sewing abilities have grown because of them. So don't despair when you are reaching for the seam ripper for the millionth time tonight or when you've just serged a SECOND hole into your nearly completed dress–there's always an opportunity in your mistakes!